About Us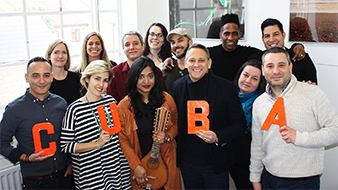 Cuba Direct Team
We are Cuba Direct
We are a team of Cuba enthusiasts that thrive on creating unique travel experiences. We do this by going above and beyond for our clients, listening to their needs and translating them into their dream holiday.
All our travel consultants have either lived or travelled extensively in Cuba. This allows us to give clients genuine advice from our own experiences as well as those of the many clients we've whisked away over the past 16 years. We use our knowledge to craft special, off-the-beaten-track experiences - the kind that big faceless travel agencies simply can't compete with.
As a small boutique company, we're able to favour our customers rather than suppliers (while still offering you the assurance of ATOL and TOPP protection). No kickbacks, just unbiased guidance on what's best for you and your holiday of a lifetime.
The itineraries on this site are just a small taste of what we have to offer. Your travel consultant will listen carefully to what you want and design your perfect trip based on your interests, requirements and budget.
We are the UK's number one Cuba holiday specialist!
Find us
We have Offices in London and Havana, Cuba.
Legend
Live Holidays is a UK-based tour operator with more than 19 years of experience specialising in holidays to Cuba. Live Holidays is the parent company of Cuba Direct. It has offices in the Cuban capital Havana and reps in the most important holiday destinations on the island.
CUBA OFFICE
Address: Calle 18 No. 107 e/ 1ª y 3ª, Miramar, Habana, Cuba.
E-mail: contact@traveldirect.co.uk
E-mail: correspondence@traveldirect.co.uk
E-mail: bookings@traveldirect.co.uk

OUR HEADQUARTERS
Address: 8th Floor, Becket House, 36 Old Jewry
Phone number: 020 3322 1474
E-mail: contact@traveldirect.co.uk
E-mail: correspondence@traveldirect.co.uk