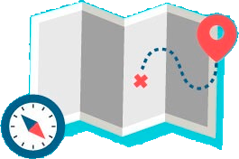 Varadero
Varadero
White Sand And Turquoise Sea
A 13-mile-long peninsula with white sands and clear sparkling waters, Varadero is Cuba's top seaside destination. Regularly paired with Havana and Trinidad as part of our City and Beach combo holiday, Varadero is a paradisiacal place to unwind after a busy spell of sightseeing. With stunning scenery, a vibrant bar and restaurant scene and an underwater world as colourful as the Cuban culture, Varadero is the perfect addition to any holiday itinerary.
At night, Varadero pulsates to a non-stop tropical fiesta with Latin and international melodies filling the warm evening air. Local bands perform in the streets and everyone dances to the hypnotic rhythm of salsa.
Awaken your senses at one of the resorts or spas along on the beach, and make the most of your stay with a few unforgettable excursions.