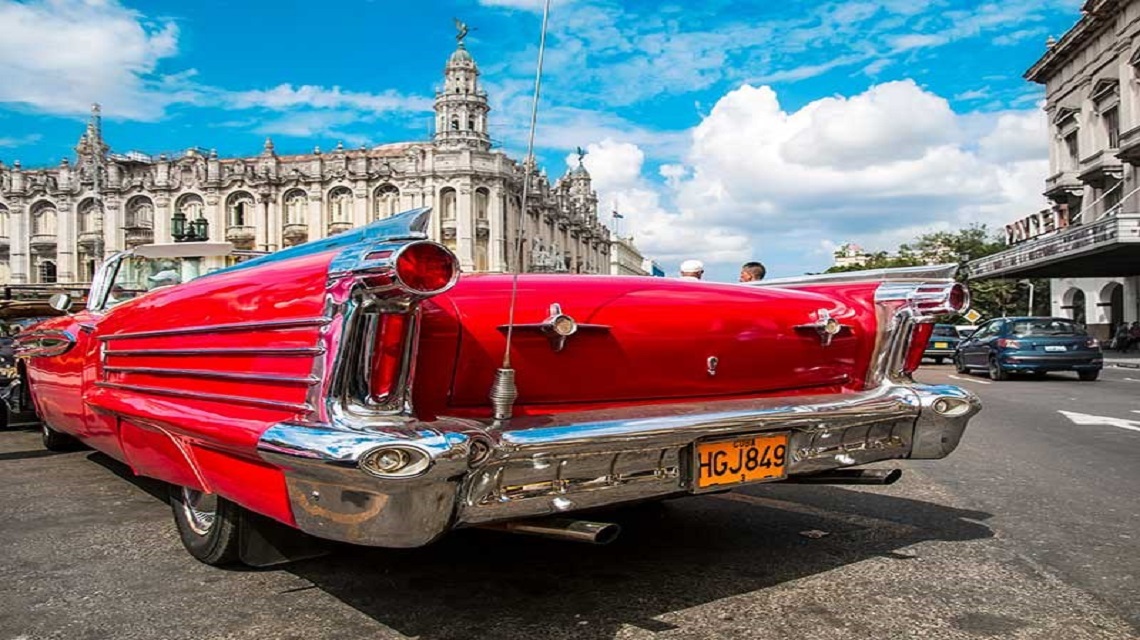 Holiday's Description
12 Days Itinerary
A bitesize taste of endless possibilities.
Itinerary suitable for 7, 10 or 14 nights (Call us to personalise)
Days 1 - 3:
Havana -
Fly to Cuba
International outbound flight to Havana. Please get in touch if you would like us to arrange your flights. You will be met by a Cuba Direct representative at Havana Airport.
Transfer to Havana

You will be picked up from the airport and taken to your accommodation in a modern, air-conditioned car. Sit back, relax and enjoy your first glimpses of this spectacular city!
Discover Cuba's Lively Capital: Havana
Few cities in the Americas or the Caribbean boast the life and soul of the sultry showgirl that is Havana. To know Havana is love her – her buzzing street corners, where the bored and the busy-with-gossip congregate; her gorgeous colonial cityscape, her virtuoso musicians and dancers; her antiquated classic cars and her socialist slogans. Havana is at its busiest with tourism and private enterprise since 1959, with a new restaurant, shop, art project or hip private villa opening seemingly every week, regardless of announcements emanating out of the States. There's never been a better time to join the party.
Days 3 - 5: Viñales - Transfer Havana to Viñales
Journey 111-miles, leaving the bustle of Havana for the laidback living of picturesque Viñales.
Discover Cuba's Most Beautiful Landscape: Viñales
The Viñales Valley, which exudes a beauty that you will remember forever, is the perfect antidote to the intensity of Havana. Edged by the Sierra de los Organos, it is spotted with mogotes – tree covered limestone knolls rising dramatically out of the green landscape, where weather-beaten farmers in spurs and straw hats work the blood red earth. These rocks have been moulded by underground rivers, which you can see in many caves. You'll need to get out into that quiet humid green landscape, dotted with thatched huts for tobacco drying, and explore it on foot, bike, or horse. Then retreat to the picturesque village of Viñales to rock on the porch of your casa particular and enjoy a home-cooked Cuban meal.
Day 6: Cienfuegos - Transfer Viñales to Cienfuegos
Early in the morning your transfer will pick you up and take you to the city of Cienfuegos. It's a long journey but filled with lots of interesting stops along the way.
Discover Cuba's "Pearl of the South": Cienfuegos
With its sweeping bay, Cienfuegos, popular with French settlers, was established in 1819, late for Cuba. Spacious Francophile streets offer an alternative to the small-scale chaos of other Cuban provincial capitals, and the tranquil town retains an unsullied, old-fashioned air, with horse-drawn carriages still the main transport. Cienfuegos is made for wandering and absorbing everyday provincial life. The Paseo del Prado, the longest street in Cuba, is all about people-watching. Parque José Martí, the main square, is for catching up on Wi-Fi, admiring the beautiful Catedral de la Purísma Concepción and Teatro Tomas Terry.
Days 6 - 8: Trinidad - Transfer Cienfuegos to Trinidad
The transfer from Cienfuegos to Trinidad is short and entertaining. Admire the hidden coves along Circuito Sur motorway and the magnificent views offered by the Escambray mountain range and the Caribbean Sea. The journey should last just over an hour.
Discover Cuba's Colonial Gem: Trinidad
Trinidad is simply the most handsome town in Cuba, in one of the most idyllic provinces, Sancti Spiritus. Founded by Diego Velázquez in 1514, the giant village is wedged between the towering Escambray range and the shimmering coast. Trinidad grew wealthy on sugar in the 18th century, thus its museum-piece architecture dates mainly from this era. Walk a few streets and the village peters out into red earth, drooping palms and mountains. Drive five miles and you reach a perfect stretch of beach, Peninsula Ancon. At night, things come alive at the Casa de la Musica with its peerless, romantic setting at the hiatus of a grand stone stairwell.
Days 8 - 12: Varadero - Transfer Trinidad to Varadero
After all the excitement of Havana, Viñales, Cienfuegos, and Trinidad, it is time to relax on the beach in Varadero. Your transfer will take you from Trinidad to your all-inclusive resort.
Discover a Paradisaical Peninsula: Varadero
A 13-mile-long peninsula with white sands and clear sparkling waters, Varadero is Cuba's top seaside destination. Regularly paired with Havana and Trinidad as part of our City and Beach combo holiday, Varadero is a paradisiacal place to unwind after a busy spell of sightseeing. With stunning scenery, a vibrant bar and restaurant scene and an underwater world as colourful as the Cuban culture, Varadero is the perfect addition to any holiday itinerary. At night, Varadero pulsates to a non-stop tropical fiesta with Latin and international melodies filling the warm evening air. Local bands perform in the streets and everyone dances to the hypnotic rhythm of salsa. Awaken your senses at one of the resorts or spas along on the beach, and make the most of your stay with a few unforgettable excursions.
Say Goodbye to Cuba
You will be collected from your accommodation and taken back to Havana International Airport. You will arrive with enough time to check in your flight at one of the airline desks, clear immigration, and enjoy some snacks at the airport lounge before boarding your flight back to the UK.
Services Included
Flight
Private Transfer CCAN
Madero B&B
Shared Transfer
Casa Ridel Y Claribel
Shared Transfer
Villa Lagarto
Shared Transfer
Casa Osmary Alberto
Private Transfer CCAN
Playa Vista Azul
Private Transfer CCAN
Flight
Itinerary
Airline: Klm
Departure Airport: London Heathrow

Private Transfer CCAN

Pick Up: Havana Airport
Drop Off: Madero B&B

Madero B&B

Room Type: Standard
Meal Plan: Bed & Breakfast

Shared Transfer

Pick Up: Madero B&B
Drop Off: Casa Ridel y Claribel

Casa Ridel Y Claribel

Room Type: Standard
Meal Plan: Bed & Breakfast

Shared Transfer

Pick Up: Casa Ridel y Claribel
Drop Off: Villa Lagarto

Villa Lagarto

Room Type: Standard
Meal Plan: Bed & Breakfast

Shared Transfer

Pick Up: Villa Lagarto
Drop Off: Casa Osmary Alberto

Casa Osmary Alberto

Room Type: Standard
Meal Plan: Bed & Breakfast

Private Transfer CCAN

Pick Up: Casa Osmary Alberto
Drop Off: Playa Vista Azul

Playa Vista Azul

Room Type: Deluxe room
Meal Plan: All Inclusive

Private Transfer CCAN

Pick Up: Playa Vista Azul
Drop Off: Havana Airport

Airline: Klm
Departure Airport: Havana Airport
Highlights of Cuba Images